Way of the Reprobate
Pope St. Gregory VII, March 15, 1081: "… for it is the way of the reprobate to strive in the protection of their own wickedness to defend those who are like themselves, since they hold it of no account to incur the perdition of falsehood."
New Video Posted
Cameron Bertuzzi Did Not Convert To Catholicism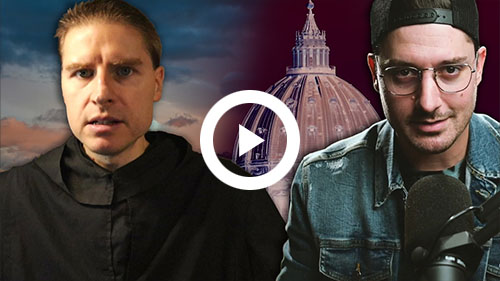 Promoting Evil
Biden: Criticizing surgeons doing "transgender surgeries" is racist, anti-Semitic, homophobia, etc.

It seems that when Biden's busy promoting devilish, Sodomite immorality, his language abilities improve. This is another sign that we're living through the sinful, 'secular' (anti-Christian) deception of the final days…

Catholic
Comment
Great video on the Bertuzzi "conversion." He approaches religious matters like a man buying a new car…!

J.B.
Lampert
Your latest video on Vincent Lampert is excellent, thank you for all of the hard work you do!

-Paula
Sign up for our free e-mail list to see future vaticancatholic.com videos and articles.