lifesitenews.com
November 20, 2019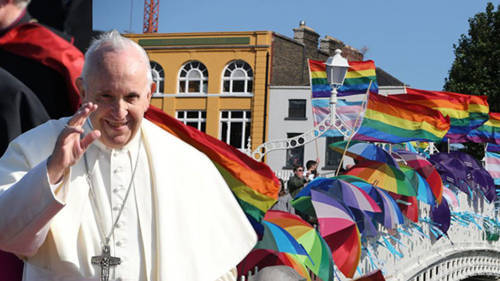 "Pope Francis said... that speeches given today by some government leaders remind him of Hitler in the way they treat 'Jews, gypsies, and people with homosexual tendencies.'
The Pope's remarks, given at the 20th World Congress of the International Association of Criminal Law in Rome, were typically ambiguous without specifying any particular politicians, movements, or regions. But media reports are already implying they are a broad criticism of politicians who oppose the homosexual agenda.
Reuters ran the headline today: 'Pope compares politicians who rage against gays to Hitler.'
'It is not coincidental that at times there is a resurgence of symbols typical of Nazism,' the pope said, according to a translation by Reuters. (The Vatican has published the original Italian here.)
'And I must confess to you that when I hear a speech (by) someone responsible for order or for a government, I think of speeches by Hitler in 1934, 1936,' he continued. 'With the persecution of Jews, gypsies, and people with homosexual tendencies, today these actions are typical (and) represent 'par excellence' a culture of waste and hate. That is what was done in those days and today it is happening again.'
The pope did not offer any examples of the speeches he had in mind. Reuters cites one possible example as Brazilian President Jair Bolsonaro telling an interviewer he would rather have a dead son than a gay son."
Sign up for our free e-mail list to see future vaticancatholic.com videos and articles.