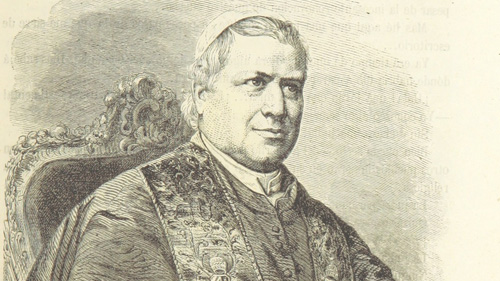 What about Pope Pius IX?  Isn't it true that he taught that the invincibly ignorant could be saved in two documents?  What about Singulari Quadam and Quanto Conficiamur Moerore?
Confusion on this topic has increased as a result of a few misunderstood statements from Pope Pius IX.  As we analyze these statements, it is imperative to keep in mind that, even if Pope Pius IX had taught that the invincibly ignorant could be saved on these two occasions, it wouldn't mean that such a position is true, because they were fallible documents which could have contained error.  No pope can change or contradict dogma.  Pope Honorius, who reigned in the 7th century, was, in fact, later condemned for propagating heresy, though not in his solemn capacity teaching to the universal Church.  Thus, no one, not even a pope, can change the dogma that no one who dies outside the Catholic Church, ignorant or not, can be saved.  Here are some more quotes on ignorance.
Pope Benedict XV, Humani Generis Redemptionem (# 14), June 15, 1917: "…'Ignorance is the mother of all errors,' as the Fourth Lateran Council so truthfully observes."[2]

 The Errors of Peter Abelard, Condemned by Innocent II, July 16, 1140, #10: "That they have not sinned who being ignorant have crucified Christ, and that whatever is done through ignorance must not be considered sin." - Condemned[2]
Sign up for our free e-mail list to see future vaticancatholic.com videos and articles.