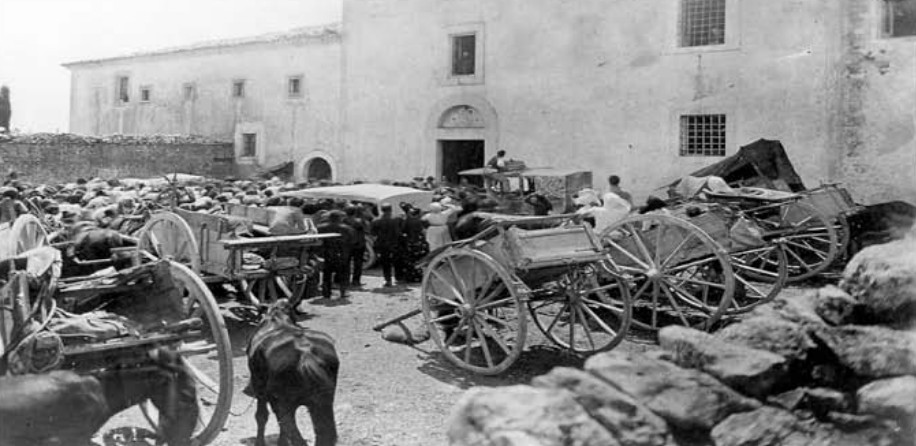 God's use of Padre Pio to miraculously intercede with others was so well known that the people in the area had a profound, even absurd, attachment to him.  When it was said that Padre Pio might be transferred to a different location, the local people attempted to prevent it by threatening violence if he were transferred.  This was, of course, a terrible and sinful decision on the part of these people.  It serves to show, however, that Padre Pio's miraculous intercession was well-known among the people.
In August 1923, Padre Pio's superiors told him he was going to be transferred.  On August 10, 1923, a man named Donato came up to Padre Pio and pointed a gun at him, saying, "Dead or alive, you're going to stay with us here in this village."  Instantly, the people surrounded Donato and disarmed him.[1] 
People used to snip pieces of Padre Pio's habit and keep the pieces as relics.  Padre Pio said about this: "Look at what they do!  This is paganism!  I have to be harsh with them."[2]
Sign up for our free e-mail list to see future vaticancatholic.com videos and articles.