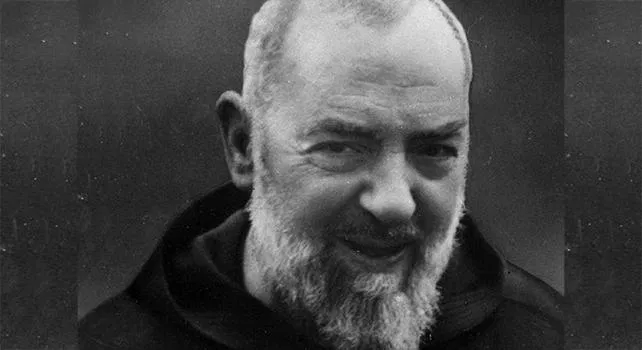 Padre Pio on the world
In a letter on August 4, 1915, Padre Pio said:
"Keep far away from….profane assemblies, from corrupt and corrupting entertainment, from all ungodly company."[1]

Padre Pio: "…do not bother about the ridicule of the foolish. Know that the saints were always sneered at by the world and worldlings; they have trampled them under foot and have triumphed over the world and its maxims."[2]

Padre Pio, Letter, March 16, 1921: "…the world is full of malice, and no prudence of vigilance is sufficient to avoid being contaminated. Only by fleeing from it can it be beaten."[3]

Padre Pio, Letter, September 13, 1920: "I praise your resolution to desire to consecrate yourself entirely to God in the shadow of the sacred cloister. Therefore, if your father is not in absolute need of you, try by every means, even by running away, to carry out this holy plan. The Lord's calling must be followed immediately, otherwise we place our salvation in danger."[4]
In a letter to a spiritual child on January 30, 1915, Padre Pio wrote: "You tell me you want to remain unnoticed because you are afraid of falling into pride. I myself cannot see how a person can become proud on account of the gifts he recognizes in himself. It seems to me that the richer he sees himself to be, the more reason he has to humble himself before the Lord, for the Lord's gifts increase and he can never fully repay the giver of all good things. As for you, what have you in particular to be proud of? What have you that you did not receive? If then you received all, why do you boast as if it were your own? Oh, whenever the tempter wants you to be puffed up with pride, say to yourself: all that is good in me I have received from God on loan and I should be a fool to boast of what is not mine."[5]
Speaking about humility, Padre Pio said: "Don't you see? It is as if someone here gave you a beautiful gold watch to take up to Milan to be repaired, and during the journey you took it out and displayed it as your own to the other occupants of the compartment. Wouldn't you be a very foolish fellow? Or, if you actually meant to keep it, wouldn't you be a very wicked one?"[6]
Endnotes:
---
Sign up for our free e-mail list to see future vaticancatholic.com videos and articles.