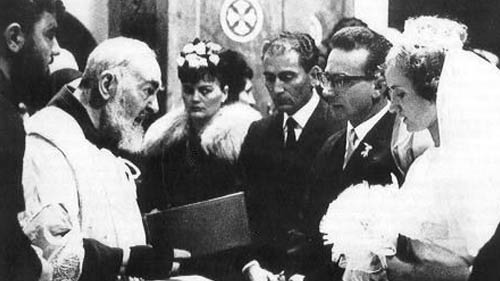 Padre Pio had a very special place in his heart for the large family. He would say "matrimony is for children," and as the Bible states, "Children are a gift of the Lord"(Ps. 126:3).[1]
The good hope he had for marriages was that their marriage would be "beautifully crowned with children," in order to "populate the earth and paradise."[2]
Padre Pio forcefully refused to accept anyone who of set purpose refused the begetting of children. He refused them absolution. One time he said to a person: "May the Lord's vengeance not fall upon you." And he said to someone else: "When you married, God made the decision of how many children He ought to give you."[3]
Some of the sins that upset Padre Pio the most were sins against motherhood; the limitation of families; sins against life; cursing; blasphemy; lying; calumny; and the scandal of dressing immodestly.[4] Padre Pio didn't want to deviate from traditional Catholic doctrine at all.[5]
Endnotes:
---
Sign up for our free e-mail list to see future vaticancatholic.com videos and articles.