theblaze.com
June 25, 2020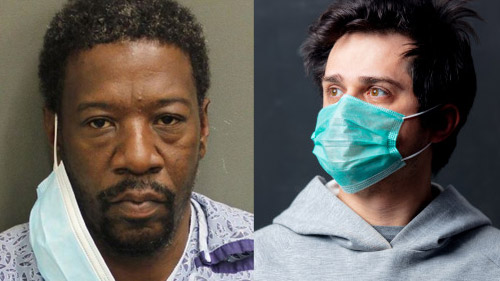 One Oregon county, apparently not content with the standard screaming matches over requiring face masks, decided to officially insert another divisive topic into the debate: race...
Lincoln County, which is on Oregon's north-central coastline, declared last week that everyone has to wear a mask — except non-white people who are nervous about being harassed because they're wearing a face mask.
The directive, dated June 16, from the Lincoln County Public Health Administrator and Lincoln County Health Officer orders "all individuals" in the county to wear masks at all indoor public settings and any outdoor public settings where they can't keep at least six feet from other people not from their household.
The directive makes the usual exceptions for children and people with health conditions or disabilities. And then it adds one more exception: "People of color who have heightened concerns about racial profiling and harassment due to wearing face coverings in public."...
A CNN report from April offers some help: Many black leaders and ordinary citizens are concerned about possible racial profiling when it comes to wearing masks.
Ohio State University professor Trevon Logan told CNN, "We have a lot of examples of the presumed criminality of black men in general. And then we have the advice to go out in public in something that ... can certainly be read as being criminal or nefarious, particularly when applied to black men."
Sign up for our free e-mail list to see future vaticancatholic.com videos and articles.