en.wikipedia.org
April 9, 2020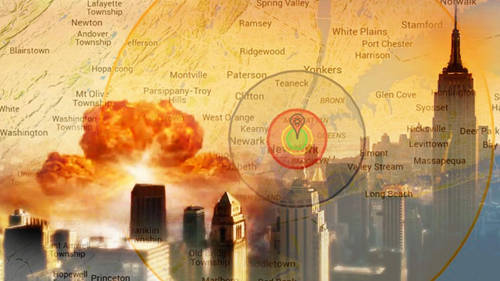 "Operation Gotham Shield was a 2017 exercise conducted by the United States Federal Emergency Management Agency (FEMA) which tested civil defense response capabilities to a nuclear weapons attack against the New York metropolitan area.
Background
Operation Gotham Shield occurred over the course of four days, from April 23 to 27, 2017, and was part of FEMA's National Exercise Program.
The operation involved the hypothetical ground burst of a nuclear device at the New Jersey-side entrance to the Lincoln Tunnel, resulting in 'hundreds of thousands' of killed and injured persons and 4.5 million refugees from the initial blast and subsequent fallout.
Due to the location of the simulated attack, the operation scenario assumed the disablement or destruction of FEMA's Region II Regional Response Coordination Center[a] which required transfer of command functions to the Region V Regional Response Coordination Center. In the final phases of the exercise, a hypothetical 'massive influx' of refugees from the attack 'overwhelmed' the resources of neighboring states."
Sign up for our free e-mail list to see future vaticancatholic.com videos and articles.