dailymail.co.uk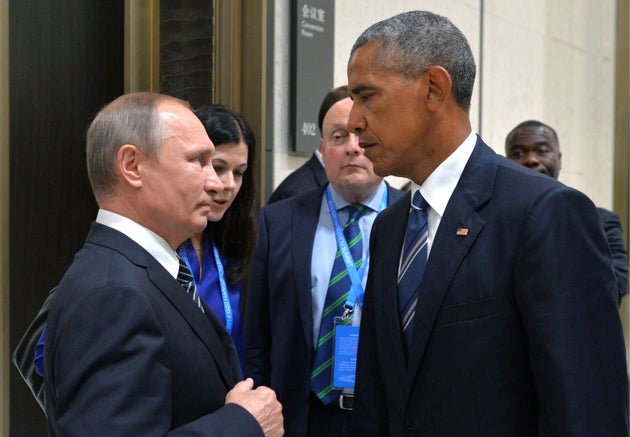 Barack Obama and Vladimir Putin took sides on the topics of cyber-crime and Syria during an intense, 90-minute-long 'pull-aside' meeting at the G20 summit in China Monday.
The pair had been photographed locked in a 'death stare' during the meeting, which occurred apart from the main discussions.
The US President later explained he had been raising the issue of cyber attacks on America by Russian attackers, and the need to create rules to regulate how countries use the internet.
He also likened the internet to a weapon, emphasizing the US's offensive and defensive military might as he explained their discussion. 
'What we cannot do is have a situation in which this suddenly becomes the wild, wild West, where countries that have significant cyber capacity start engaging in unhealthy competition or conflict through these means,' he explained to press later on.
He added that 'wisely, I think, we've put in place some norms when it comes to using other weapons.' 
The pair have also been talking about the civil war in Syria - but Obama admitted no solution had been found yet. 
Washington and Moscow support opposing sides in the bloody five-year conflict, which has left 300,000 people dead and forced millions to flee. 
Sign up for our free e-mail list to see future vaticancatholic.com videos and articles.