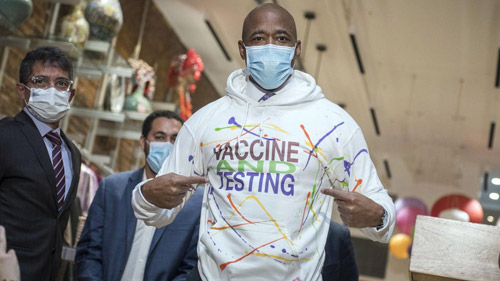 "Led by leftist Mayor Eric Adams, New York City has fired over 1,750 city employees, including police officers, firefighters, transportation workers, and Department of Education staffers, because they refused to get the experimental, abortion-tainted COVID-19 vaccines.
The mayor's office told the New York Post on July 23 that 1,752 municipal employees in total have been forced out of their jobs due to their vax status, an increase of more than 200 since the city's last update in March.
The Post noted that in February, Adams had terminated the employment of 1,430 city workers who refused to get the shots, including 914 Department of Education staff members, 36 personnel with the New York Police Department, and 25 New York Fire Department employees.
In March, another 101 workers were pushed out of their jobs, the outlet reported."
Sign up for our free e-mail list to see future vaticancatholic.com videos and articles.