foxnews.com
August 6, 2019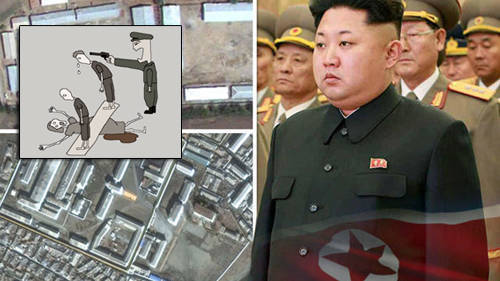 While North Korea routinely makes headlines for its missile tests, nuclear program and the various apocalyptic pronouncements of dictator Kim Jong Un, one of Pyongyang's most horrific tools of abuse rarely gets a mention and is largely unchecked: the ongoing implementation of forced abortion.
Experts that spoke to Fox News said China is complicit in the abuse, and have said in cases where involuntary abortions aren't ordered, North Korean officials engage in outright infanticide.
"Terrifying reports from female defectors depict undergoing forced abortions after they fled to what they thought was freedom in China, only to be repatriated back to North Korea by authorities in China," said Olivia Enos, Senior Policy Analyst for Asian Studies at The Heritage Foundation. "Other women from North Korea recount having aborted babies born alive or giving birth in ordinary prison camps only to have border guards smother or drown their babies before their very eyes."
Kim Dong-hyun, an analyst and journalist for Chosun News-Press and a former Air Force Officer for the Republic of Korea, added there has been no marked improvements with regards to North Korea's human rights record in recent years when it comes to forced abortions.
"These [women] are treated like an animal and have been put through forced abortions and it is done in many ways," he said. "This is inhumane and a serious problem."
Indeed, the barbarity allegedly knows no bounds, as Kim explicitly detailed.
"Pregnant women can be made to lie on the ground. Then [guards] put a long and wide piece of wood on her stomach. They pick two people for the job. These two people could be the son of the woman, her husband or lover, or any relative. These men stand on top of the wooden board like a see-saw," Kim said. "Using a burning iron is another method. The punisher carries a long piece of metal and lets it burn until red or yellow, then puts it into the pregnant woman. A woman can die from this punishment, and often, if she survives, she cannot walk properly."
He recounted the haunting tale of one pregnant woman who escaped North Korea to China, but was later caught by authorities there and expelled to her homeland. After discovering she was pregnant, Kim stressed how she was "kicked multiple times and she lost her baby."
And he says that's only a few of the horrors pregnant women endure.
"Babies are aborted without anesthesia. Some reported having soldiers jump on their stomach until the baby came out, others by having various instruments inserted, others still by having poisonous plants inserted in their vagina to kill the baby and induce labor," Enos said...
A 2014 report delivered to the UN Rights Council underscored that "blood tests are routinely conducted on all repatriated women" and those found to be pregnant are made to endure abortions through a number of methods, from "inflicting trauma to the uterus through physical force to induce expulsion such as beating, kicking" to "forcing pregnant women to engage in heavy physical work to induce pre-term labor or premature separation of the placenta from the uterus" to mandating a concoction of chemicals and abortifacient herbs generally inserted into the vaginal cavity."
The report also pointed to cases in which a mother was able to carry her baby to full-term – though with no medical assistance – but prison guards then suffocated or drowned the newborn...
Rape in the work camps is also a major problem and often lead to forced abortions. Babies conceived through rape, often by soldiers, are often aborted because sex is impermissible in the camps, therefore, the thinking goes, any child that might arise from such an encounter must be eliminated.
Harry Kazianis, Senior Director of the Center for the National Interest and a North Korea expert, also underscored that guards regularly rape women locked in concentration camps, jails or just detention centers who've committed only petty crimes.
"Where this gets really barbaric is if the woman hides the pregnancy and wants to keep the baby – punishment is swift and heinous. If she is discovered, I have been told of accounts where the woman is killed as well as the baby," he said. "I have also been told of accounts where the woman is tied to a tree, the baby is cut out of her stomach, shown the child before its throat is slit and then she is executed or left to bleed to death."
Sign up for our free e-mail list to see future vaticancatholic.com videos and articles.