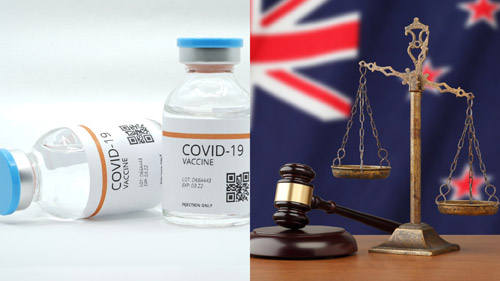 "New Zealand's High Court has taken guardianship of a four-month-old baby after his parents remained firm in demanding that only blood not tainted by the COVID-19 'vaccine' be used during surgery to repair their son's heart defect.
Justice Ian Gault decreed that the infant would remain under the court's guardianship until he had recovered from the surgery, according to a report from CNN.
The baby's parents' simple request has been dismissed by Auckland's Starship Hospital and its pediatric cardiac surgeon, as well as the New Zealand Blood Service [NZBS] as unnecessary and 'impractical,' despite the parents having reportedly identified 20 unvaccinated people who were willing to donate blood for the child's life-saving procedure.
'It's a desperate story where the powers in the hospital are backing up the blood bank, and the parents have felt absolutely helpless and powerless,' Liz Gunn said in a hospital room video interview with the little boy's parents.
'We don't want blood that is tainted by vaccination,' the infant boy's father said. 'We're fine with anything else these doctors want to do.'
'It's such an easy matter to clear up, and you won't do it,' continued the dad, addressing his comments to the NZBS head.
'That seems like a bit of a criminal action to me,' he added.
'We can't take a risk with a boy who already has a heart condition,' the child's mother explained.
'I am horrified and disgusted that you wouldn't even have the decency to talk to us,' said the mom, also turning her attention to the NZBS head, 'when you're clearly standing in the way of our baby getting the blood that he needs for this heart operation.'
She said that she had felt 'bullied' by those obstructing their request for untainted blood, recounting how one doctor had tried to coerce her to sign paperwork allowing the procedure to occur with tainted blood, and then threatened her with attorneys and suggested that she needed the help of a psychiatrist because she refused."
Sign up for our free e-mail list to see future vaticancatholic.com videos and articles.