lifesitenews.com
June 10, 2020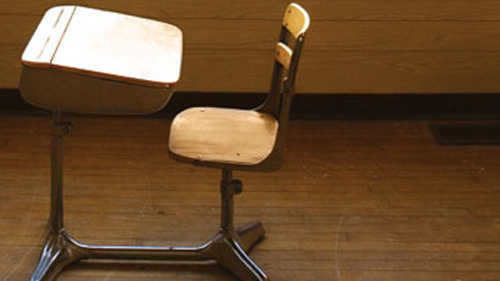 The new standards for sex education in public schools of New Jersey push homosexuality and gender ideology, as well as abortion and contraception. Children are taught about giving "consent" and how to decide "whether and when to engage in sexual behaviors" such as "oral" and "anal sex."
Abortion giant Planned Parenthood was one of the organizations that had worked with the state's Department of Education to prepare the new standards.
"Modeled on the National Sexuality Education Standards — the gold standard for sex education — the new guidelines and educational requirements feature an updated, more comprehensive curriculum that includes expanded content topics, including LGBTQ identities and consent," wrote Planned Parenthood Action Fund of New Jersey in a press release.
The standards want students by the end of high school to "[a]dvocate for school and community policies and programs that promote dignity and respect for people of all genders [sic], gender expressions, gender identities, and sexual orientations."
"Analyze the influences of peers, family, media, social norms and culture on the expression of gender, sexual orientation, and identity," another standard reads.
Additionally, students need to "[c]ompare and contrast the advantages and disadvantages of contraceptive and disease prevention methods (e.g., abstinence, condoms, emergency contraception, dental dams)."
They are also supposed to "[a]nalyze personal and societal factors that can influence decisions about pregnancy options, including parenting, abortion, safe haven, and adoption.
Per the new standards, sex education is not limited to high school. By the end of middle school, students already need to "[d]ifferentiate between gender identity, gender expression and sexual orientation" and "[d]evelop a plan for the school to promote dignity and respect for people of all genders [sic], gender identities, gender expressions, and sexual orientations in the school community."
Middle school is also the time for children in the Garden State's public schools to define "vaginal, oral, and anal sex," as well as identify "short and long-term contraception and safer sex methods that are effective and describe how to access and use them."
By the end of grade 8, students must learn to "identify factors that are important in deciding whether and when to engage in sexual behaviors," the standards state. They must be able to "identify factors that can affect the ability to give or perceive consent to sexual activity."
Students learn about abortion in middle school as well.
Elementary schools already have a section in the official standards for Comprehensive Health and Physical Education dedicated to "sexual health."
Sign up for our free e-mail list to see future vaticancatholic.com videos and articles.