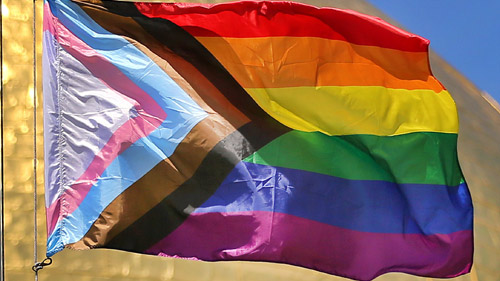 "By a margin of 57.1 percent to 42.9 percent, Nevada voters passed Nevada Question 1, which constitutionally enshrines sexual orientation and gender identity as specially protected classes that cannot be criticized or otherwise discriminated against.
Question 1 was branded by proponents as "an equal rights amendment" that simply aims to protect all people, no matter who they are, from unfair discrimination (which is already covered by the Constitution). Hiding in the details, however, is a sinister plot to make transgenderism and everything that comes along with it, including child grooming, a constitutional right.
As far as we know, Nevada is the first state in the country to pass a constitutional amendment like this. It inserts and enshrines LGBT perversion into the same protected category as race, sex, color, creed, disability, ancestry, and national origin.
What this means for Nevada is that having a drag queen fetish, being a pedophile, or expressing some other LGBT color of the 'rainbow' is something a person is born with and cannot change, and that must be protected constitutionally.
'This is extraordinary,' tweeted one LGBT activist in celebration of the move. 'Nevada is about to add protections for sexual orientation and gender identity into its constitution. I believe this will be the first state to explicitly do so and they did by popular vote.'...

The other possibility is that the election itself was rigged to ensure that Question 1 'passed' with flying colors..."
Sign up for our free e-mail list to see future vaticancatholic.com videos and articles.