sierraclub.org
March 2, 2020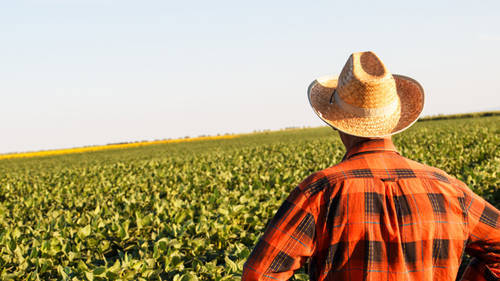 A Missouri peach farmer notched a rare courtroom victory this month, defeating the former Monsanto Co. and chemical giant BASF in the first of what is expected to be a series of court fights over claims that the companies are responsible for pesticide damage that has wiped out orchards, gardens, and organic farm fields in multiple states.
On February 14, a unanimous jury awarded Bill Bader and his family-owned Bader Farms $15 million in compensatory damages. The following day, they added on another $250 million in punitive damages to be paid by Bayer AG (Monsanto's German owner) and BASF. The jury found that Monsanto and BASF conspired in actions that created what Bader's attorney called an "ecological disaster" designed to increase profits at the expense of farmers such as Bader.
The verdict followed three weeks of documentary evidence and testimony introduced in US District Court in Cape Girardeau, Missouri. The evidence proved that Bader Farms suffered extensive damage to its peach business from dicamba, a herbicide sprayed by neighboring farmers that drifted into the Bader orchard. The dicamba did so much damage that the Bader farm is essentially being forced out of business due to the loss of 30,000 peach trees, according to Bader attorney Bill Randles.
"It's very sad," Randles said in an interview with Sierra. "He's been the 'peach guy.' Now . . . his peach farm cannot survive."
The Bader lawsuit is one of many brought by farmers around the country blaming Monsanto and BASF for dicamba damage to their fields, gardens, and trees. Dicamba has been used by farmers for decades to kill weeds on their fields but historically was not sprayed during hot summer months because of the tendency of the herbicide to become volatile and drift long distances where it could kill non-targeted plants...
"They knew they were going to hurt people, and they planned to make money off of it. It is that simple," Randles said. "There were a lot of documents in which they privately acknowledged the harm they're causing."
Sign up for our free e-mail list to see future vaticancatholic.com videos and articles.