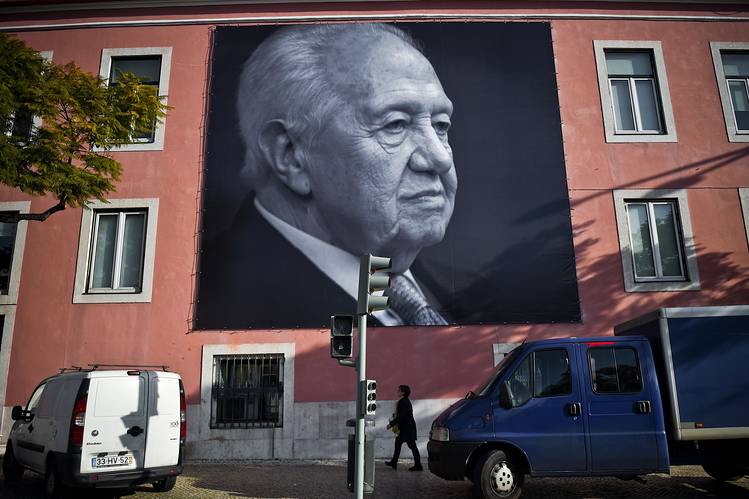 Recently, Mário Soares, an ex-President and ex-Prime-Minister of Portugal, died.  He was an open agnostic and a co-founder of the Socialist Party of Portugal.  Yet, the "Cardinal"-Apostate Manuel Clemente of Portugal praised Mário Soares "contributions", saying that Portugal owes "much" to him.  He said also that Soares "defended the role of the Church in Portugal", in spite of him being a professed "socialist and laicist."  This, of course, comes as no surprise given the level the apostasy that we are seeing today, but here are some "contributions" of Soares:
• While Prime-Minister in 1984, Soares' government presented the later-approved bill that would, for the first time, decriminalize the practice of abortion in the country.  This met with some opposition, but when the new law was sent by the President to the Constitutional Court, Soares called his "good friend Cardinal Casaroli" and solicited an audience with Antipope John Paul II, which was held on March 4th of the same year.  Soares related in an interview what the antipope said to him: "You know, we have a law in Italy that is even more difficult than yours.  Yours is very moderated compared to the Italian one.  We tolerate it in Italy, how could we get angry with Portugal?".  He says that the antipope did not say anything else about the matter.
When Soares left the audience he allegedly said that "the relations between Portugal and the Holy See are excellent".  11 Days later, the Constitutional Court gave assent and the law was promulgated.
In 1988, under his Presidency, the legalization of nudism occurred.

While a young man, Soares participated in a movement connected to the Portuguese Communist Party.

In 1972, while exiled in Paris, he openly became a Freemason.  Soon after he founded the Party.

As a lawyer he represented the wicked communist leader Álvaro Cunhal, defending him against the accusation of political crimes.  Later, after the communist revolution of 1974 he rallied together with Álvaro Cunhal in commemoration.
Also, Rádio Renascença, a network of the Vatican II sect, said the following in a note released after Soares' death:
"To pay homage to his memory, and to present felt condolences to his family is a duty that we fulfill here, being certain that God alone knows the heart of each man and that eternity awaits us all."
Sincerely,
Rafael Centeio
Sign up for our free e-mail list to see future vaticancatholic.com videos and articles.