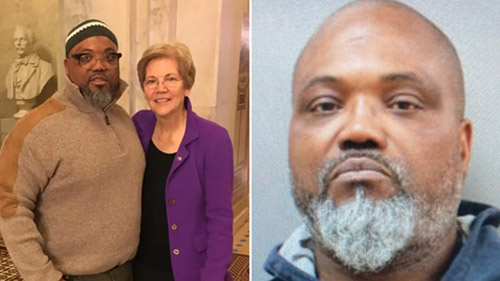 A man whose life sentence was commuted by then-President Obama in 2015 has now been charged with the shooting of a woman in a road rage incident. The woman is brain-dead and not expected to survive. The shooting occured early on Sunday morning near Chicago. Mills admitted to police that he was the shooter, and has now been charged.
Alton Mills was a cocaine dealer who was serving year 22 of a life sentence in prison when Obama took up his cause and commuted that sentence in 2015. Now he's facing three charges of attemped murder, and the woman who he allegedly shot is not likely to live. Mills admitted that he had caused "great bodily harm and imminent death" to the woman.
The road rage incident happened early on Sunday morning. Three people had been out clubbing together, and stopped at a red light behind Mills in Posen, Ill. When the light turned green and Mills remained stopped, the driver of the car attempted to pass Mills, which apparently made the former felon angry.
Mills apparently caught up to the car and opened fire, shooting a woman in the back seat in the head, said Assistant State's Atorney Kathryn Morrissey during Mills' bail hearing. After Mills shot at the car, the driver was able to snap a blurry photo of the license plate, and went directly to a local fire station and called police.
A search of Mills' home by police uncovered loose bullets that match those fired at the car. Gunshot residue was also found on Mills' car. Mills had been working for the Chicago Transit Authority and advocating for others to be released early from prison.
Sign up for our free e-mail list to see future vaticancatholic.com videos and articles.