waynedupree.com
July 8, 2020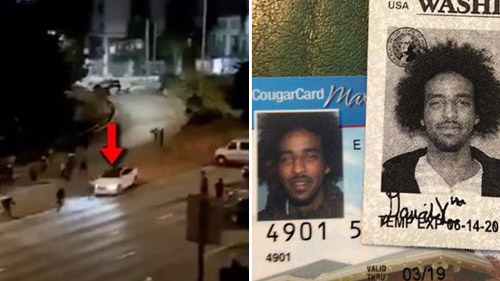 This past weekend a white Jaguar plowed into a group of Black Lives Matter protesters who were congregated on the freeway, wearing all black. It's unclear what happened at this point, beyond what police are telling us – they say the driver of the Jag ran through a police barricade and drove into a group of BLM protesters at a very high rate of speed. Prior to the accident, the group was "dancing" on the freeway.
The scene moments before a driver plowed into a crowd of peaceful protesters gathered on I-5 in Seattle early this morning: The Cupid Shuffle and a festive atmosphere. RIP Summer Taylor #SummerTaylor #DiazLove #SeattleProtest pic.twitter.com/NyXfRpbFd4

— A-A-RON (@ASeattleStoner) July 5, 2020
Sign up for our free e-mail list to see future vaticancatholic.com videos and articles.