naturalnews.com
January 12, 2021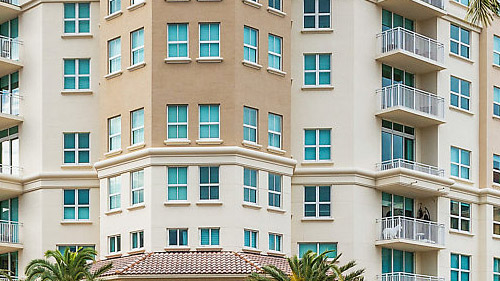 "The only thing more stunning than our loss of freedom and liberty in the age of the Wuhan coronavirus is the lack of angry responses and pushback against the authoritarians and dictator-wannabes imposing lockdowns and other restrictions.
But that said, some Americans are pushing back in any way they can, whether it be refusing to stay at home under threat of fines and arrest to filing legal action against the tyrants.
In Boca Raton, Fla., residents of a homeowners association (HOA) have filed a lawsuit in Palm Beach County alleging 'false imprisonment' and 'invasion of privacy,' CD Media reports.
The outlet noted further that the suit was filed after officials at the Palmetto Place Condominium Association allegedly deactivated the key fobs of two homeowners who said publicly that they tested positive for COVID-19.
Without the authority to do so, according to the suit, HOA officials used the deactivation as a means of constraining a husband and wife and forcing them to remain in their condo for two weeks — the normal quarantine time. HOA officials also allegedly told the couple the association would contact police to 'request that you be removed from the building and arrested' if they attempted to leave.
In addition, the association has been accused of trying to enter the couple's condo to ensure that they remained inside."
Sign up for our free e-mail list to see future vaticancatholic.com videos and articles.