foxnews.com
March 1, 2021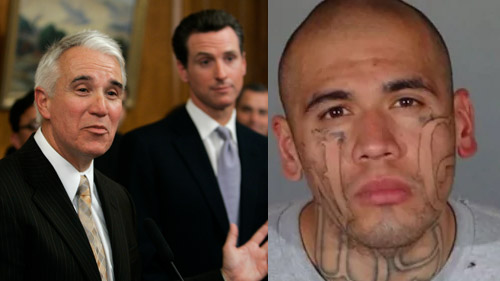 "Mejia shot Boyer and another officer, Patrick Hazell, while trying to flee the scene of the crash. Hazell survived a shot to the abdomen.
Deputy District Attorney Garrett Dameron said during a hearing at Norwalk Courthouse that he had been ordered to remove the death penalty consideration, despite his own objection and that of Deputy DA Geoff Lewis, FOX LA reported.
Don Clark, Boyer's stepfather, said that the reversal was 'a punch in the gut.'
'People don't realize how hard it is on the families,' a tearful Clark told 'Fox & Friends' host Jedediah Bila on Saturday.
'What Gascón's doing -- not only to our family, but to the cousin's family -- but to so many other families … that's absolutely horrendous,' Clark added.
Clark found it difficult to hear Mejia say that he's 'proud' of what he did and that he should have 'smoked' the other cop sooner.
Whittier Police Chief Aviv Bar spoke at the hearing, saying that Boyer's death was 'devastating to our department.'"
Sign up for our free e-mail list to see future vaticancatholic.com videos and articles.