huffingtonpost.com Congress held its first public hearing about U.S. plans for military intervention in Syria on Tuesday. At some point during the conversation, Sen. John McCain (R-Ariz.) -- who has been skeptical about President Barack Obama's proposal for "limited" action in Syria -- was taking a break to play poker on his phone: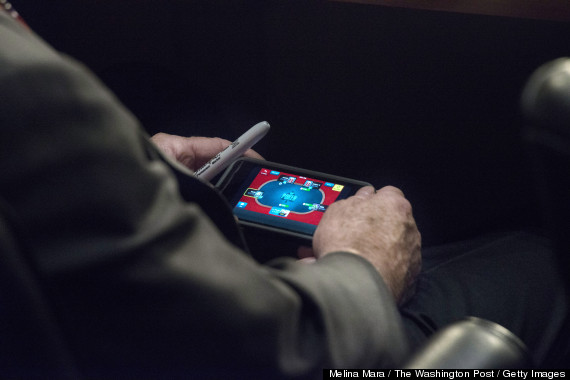 Senator John McCain plays poker on his IPhone during a U.S. Senate Committee on Foreign Relations hearing where Secretary of State John Kerry, Secretary of Defense Chuck Hagel, and Chairman of the Joint Chiefs of Staff General Martin Dempsey testify concerning the use of force in Syria, on Capitol Hill in Washington DC, Tuesday, September 3, 2013. (Melina Mara/The Washington Post/Getty Images) McCain has long advocated for military action in Syria, but said earlier on Tuesday that Obama's proposal "might be doomed in the long run." McCain said he will support Obama's request to intervene in Syria if the move would "reverse the situation on the battlefield." huffingtonpost.com
Sign up for our free e-mail list to see future vaticancatholic.com videos and articles.