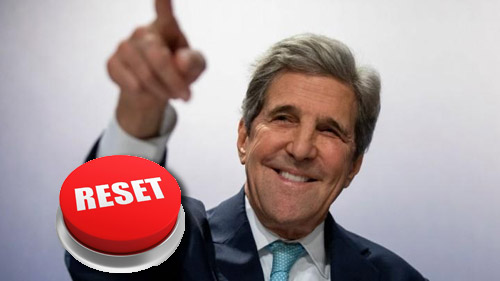 Former Secretary of State John Kerry attended a panel discussion at the World Economic Forum during which he asserted that a great reset was urgently needed to stop the rise of populism.
Kerry vowed that under a Biden administration, America would rejoin the job-killing Paris Climate Agreement but that this was "not enough."
"The notion of a reset is more important than ever before," Kerry said. "I personally believe … we're at the dawn of an extremely exciting time."...
"The Great Reset" is merely the latest incarnation of the agenda to centralize power into the hands of a tiny elite, disenfranchising Americans, lowering their living standards and forcing them to submit to a social credit score system that will eliminate all privacy and personal autonomy.
As we reported yesterday, legacy media outlets like the New York Times are still claiming the "Great Reset" is a "conspiracy theory" even as world leaders openly announce it.
Sign up for our free e-mail list to see future vaticancatholic.com videos and articles.