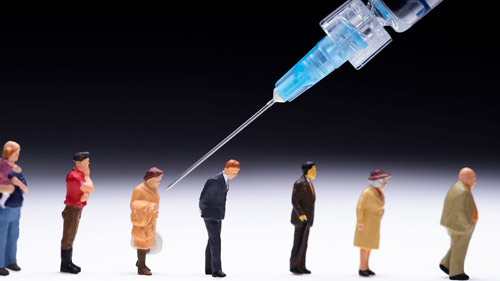 "The British government will reportedly begin rolling out 32 million 'booster' vaccines by next month to all those over the age of 50 in an apparent attempt to stem any winter wave of the Chinese coronavirus.
Pharmacies across Britain will begin a campaign in September of offering a third shot of a coronavirus vaccine to people with immune deficiencies as well as those aged over fifty years old, it is claimed.
The plan will see some 2.5 million people offered the third jab per week from September until December, with concerns being raised that two doses of the vaccine will not be sufficient in safeguarding people against the Delta variant of the Wuhan virus or may decline in efficacy over time, according to The Telegraph.
The government is said to favour using pharmacies for the rollout of the third jab in order to ease the strain on NHS hospitals and GPs going into the winter months...
To date, the government has administered some 85 million doses of coronavirus vaccines, with 88 per cent of adults having had at least one shot and 72 per cent having had two doses.
Despite the stunning uptake of the vaccine, the government has been concerned over the slower rate of vaccination amongst younger Britons.
In response, the government has been implementing a carrot and stick approach to the youth, at the one hand vowing to ban the unvaccinated from nightclubs and other public venues, and offering discounts on pizza and McDonalds on the other...
In April, Pfizer CEO Albert Bourla suggested that the coronavirus vaccines could become an annual occurrence like the flu-shot, saying: 'A likely scenario is that there will be likely a need for a third dose, somewhere between six and 12 months and then from there, there will be an annual revaccination, but all of that needs to be confirmed. And again, the variants will play a key role.'"
Sign up for our free e-mail list to see future vaticancatholic.com videos and articles.