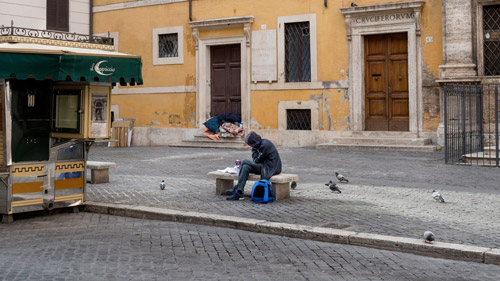 A town in northern Italy has made it illegal for people to give money to beggars.
The decision was made after residents in the Ligurian coastal town of Bordighera, complained that they were being bothered by local beggars.
The Local.It reports:
Mayor Giacomo Pallanca said it was "pointless" to punish the beggars "who can't or will never be able to pay" fines, and so the onus will now be on people to stop giving them money.
The mayor ushered the rule in ahead of the tourism season, which usually gets underway over the Easter weekend.
"Since real organizations are often behind this phenomenon, we must eradicate it by discouraging those who offer money," he told Il Secolo XIX.
"For anyone who is really in a state of destitution, there are social services available."
Sign up for our free e-mail list to see future vaticancatholic.com videos and articles.