jpost.com
March 17, 2020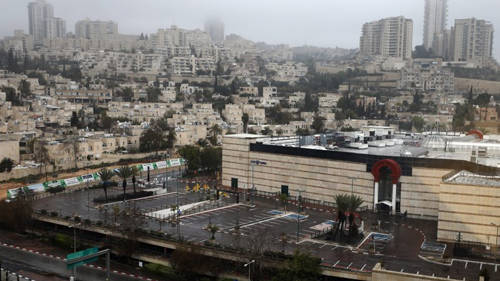 The government rolled out a new set of restrictions on the Israeli population Tuesday as the number of coronavirus patients increased to 337 at press time and Prime Minister Benjamin Netanyahu promised there would be a dramatic increase in the number of sick people detected, tests taken and hospital equipment available to serve the infected.
"We started today using the digital technology that detects those who come in contact with coronavirus patients," Netanyahu said in a press briefing. "We will send these people into isolation. These will be large numbers. Isolation is not a recommendation - it is mandatory, and we will enforce it without compromise."...
The bottom line of these new restrictions: Israelis are not allowed to leave their homes unless "absolutely necessary."...
Visiting parks, beaches, pools, libraries and museums is now prohibited as are all social interactions, which the ministry said should be conducted on the phone or by other digital means. Group sports and workout classes are also all cancelled effective immediately...
HOWEVER, as part of the new system, some Israelis will actually be encouraged to leave their homes - even those already in isolation - as Israel rolls out its first 24-hour drive-through coronavirus testing station in Tel Aviv on Wednesday, with five more expected to open soon after in Haifa, Jerusalem, Petah Tikva, Rishon Lezion and Beersheba.
The new system will allow the country to test thousands of Israelis per day, according to Magen David Adom.
Citizens will arrive at these new drive-through complexes in their private vehicles and the sample will be taken while they're sitting in the car.
The complexes will be in open areas, which will allow for continuous entry and exit of vehicles, such as parking for football fields and parking lots. They will be staffed by teams of MDA EMTs and paramedics, members of the Israeli police and security guards. All staff will be dressed in full anti-infection gear.
Sign up for our free e-mail list to see future vaticancatholic.com videos and articles.