lifesitenews.com
February 27, 2021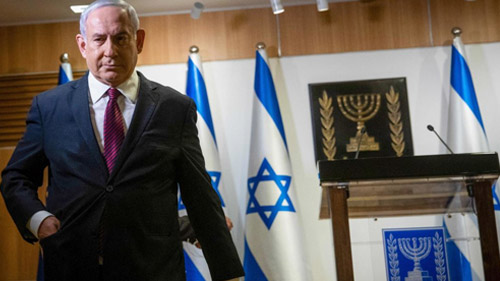 In its latest draconian move, supposedly responding to COVID-19 infections, Israel has passed a law which allows the government to share with other authorities, such as local government, the details of people who have not taken a coronavirus vaccine. The law is to "encourage" vaccination.
On its third reading on Wednesday, the law was passed in Israel's parliament, the Knesset, by a vote of 30-13. Under the details of the law, the personal information of those who have refused the COVID-19 experimental vaccines would be collected and shared to relevant bodies by the Health Ministry.
The Knesset revealed that: "The information will be transferred to local authorities subject to an active request and the presentation of a vaccination plan."
Continuing, the Knesset's statement noted that "a body that receives the authorization of the director general of the Ministry of Health will be given the names, ID numbers, addresses and phone numbers of citizens who can get inoculated but have yet to do so."
The permission to receive such information, extends to the "local Authorities, to the director general of the Ministry of Education and to elements within the Ministry of Labor, Social Affairs and Social Services that operate treatment centers."
Presenting the bill MK Haim Katz, of Prime Minister Netanyahu's Likud party, and the chair of the Labor, Welfare and Health Committee, stated: "The vaccinations are a must, and this law is meant to increase the number of inoculations among those who are under the impression that they do not need to get vaccinated."
Sign up for our free e-mail list to see future vaticancatholic.com videos and articles.