1.cbn.com
February 3, 2020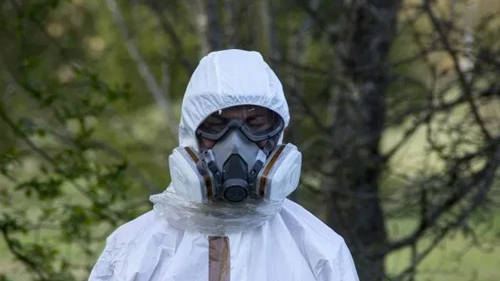 "JERUSALEM, Israel – Israel is tackling the global coronavirus outbreak head-on to keep it from becoming a health crisis in the country...
To Prime Minister Benjamin Netanyahu, it's not a question of if the coronavirus will spread to Israel, but when.
'Our foremost goal is to postpone the arrival of the virus to Israel. I say 'postpone' because its arrival is unavoidable. We will then identify, treat, isolate and deal with those infected,' Netanyahu said after a meeting with government leaders...
While Israeli leaders are preparing for the coronavirus, two Israeli companies are working on new technology to help prevent the outbreak. 
Scientists have yet to release a vaccine for the coronavirus and many people are using disposable face masks to prevent themselves from contracting the airborne disease.
An Israeli company called Sonovia is creating a washable antiviral fabric that kills bacteria and viruses upon contact... 
But it's not just masks that Sonovia wants to manufacture, their antiviral textiles can be used in a variety of essential medic products like hospital bedding, gowns, and drapes...
A Jerusalem-based company called Argaman is also months away from releasing its antiviral mask called Bio-Block...
Customers can buy the Bio-Block masks in about two months at the company's office in Jerusalem for $50. Argaman also plans on selling the masks and other products on Amazon."
Sign up for our free e-mail list to see future vaticancatholic.com videos and articles.