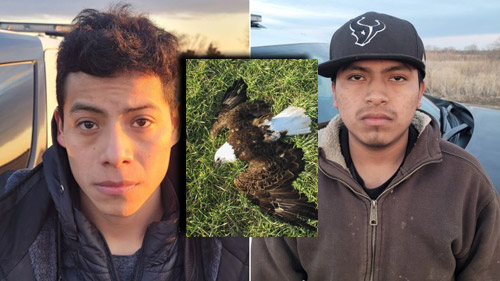 The bald eagle (Haliaeetus leucocephalus) is America's national symbol.
It appears on the Great Seal of the United States, clutching in its talons 13 arrows and an olive branch with 13 leaves, and in its beak a scroll reading, "E pluribus unum" [out of many [states] – one].
This great bird is protected by law, specifically, the Bald and Golden Eagle Protection Act, which stipulates, "Whoever, within the United States or any place subject to the jurisdiction thereof, without being permitted to do so as provided in this subchapter, shall knowingly, or with wanton disregard for the consequences of his act take, possess, sell, purchase, barter, offer to sell, purchase or barter, transport, export or import, at any time or in any manner any bald eagle commonly known as the American eagle or any golden eagle, alive or dead, or any part, nest, or egg thereof of the foregoing eagles, or whoever violates any permit or regulation issued pursuant to this subchapter, shall be fined not more than $5,000 or imprisoned not more than one year or both…"...
This case is a representation of what's occurring in the entire U.S.A.
These suspects illegally entered our country.
They don't speak our language.
They carry identification documents issued by their country but not ours.
They kill a living national symbol and intend to consume it.
These Hondurans represent millions of illegal aliens who have been allowed into our country.
They disrespect our laws and consume our resources.
They are enabled to do so by our own federal government.
Sign up for our free e-mail list to see future vaticancatholic.com videos and articles.