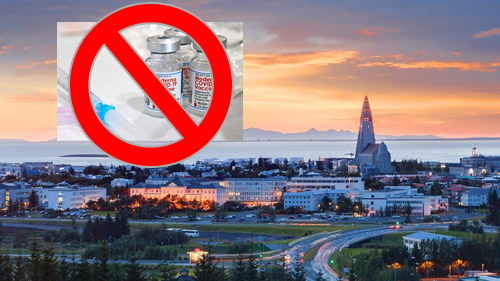 "Iceland joined four other European countries taking action against Moderna's COVID-19 vaccine last week, citing new data on heart inflammation risks.
The Health Directorate of Iceland said in an announcement on Friday that health officials temporarily banned the vaccine in light of a Nordic study showing increased risks of myocarditis after the Moderna jab, particularly among young men.
'In recent days, there has been data from the Nordic countries on the increased incidence of myocarditis and pericarditis after vaccination with the Moderna vaccine, in addition to vaccination with Pfizer/BioNTech (Comirnaty),' the statement said...
Like Iceland, all four countries nevertheless continue to push Pfizer's COVID shot, despite well-demonstrated links to heart issues and other side effects associated with the experimental jab.
Earlier this year, the U.S. Food and Drug Administration (FDA) attached warnings to fact sheets for the Pfizer-BioNTech and Moderna vaccines, indicating elevated risks of heart inflammation. The Centers of Disease Control (CDC) had revealed just days earlier that it had received more than 1,200 reports of myocarditis and pericarditis after vaccination with either of the two mRNA vaccines.
As of September, VAERS, a vaccine injury tracking system co-managed by the FDA and the CDC, has received 1,590 reports of heart inflammation among young people, though VAERS has been found to pick up less than 1 percent of adverse events related to vaccination.
Israeli experts in June similarly reported 'a likelihood of a connection between receiving a second dose' of the Pfizer vaccine and the development of myocarditis in young men.
Sign up for our free e-mail list to see future vaticancatholic.com videos and articles.