Warren H. Carroll
Why Historian Warren H. Carroll Was Not A Catholic

I remember watching your video "Why Historian Warren H. Carroll was not a Catholic" several years ago.

Today, I came across this YouTube video, where the speaker is honoring Carroll while standing over Carroll's grave and examining Carroll's tombstone. Although I perhaps should not be shocked, particularly in light of the things you revealed in your video, I am still surprised to learn that Carroll - a learned historian with nearly unmatched knowledge on events from every century in Church history - has a quote from the antichrist, antipope JP2, on his tombstone rather than a quote from one of the many saints he wrote about in his volumes on the Church's 2,000 year history. Is this not mind-boggling?! 

Sincerely,
Melvin Lewis
New Rite of Ordination
Hello. We do have videos and an article on that matter. It's a very important issue, and one that's often overlooked or not given enough attention. Below is a link to the article and the relevant videos:
https://vaticancatholic.com/new-rite-of-ordination-invalid/
https://endtimes.video/new-mass-is-not-catholic/
https://endtimes.video/epic-blunder-in-new-sspx-book-true-or-false-pope-new-rite-of-ordination/
https://endtimes.video/the-invalid-new-rite-of-ordination-in-action-the-optional-homily/
Mortician - New Video
Mortician makes shocking discovery of rubber-band like objects inside the "vaccinated"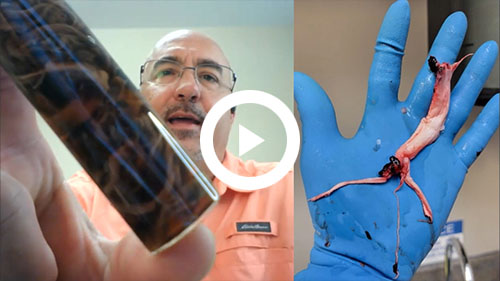 Sign up for our free e-mail list to see future vaticancatholic.com videos and articles.