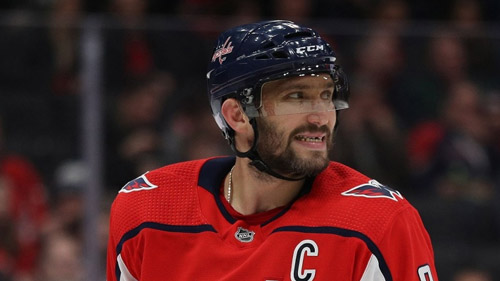 A hockey commentator in Finland went two whole NHL games without saying the name of Washington Capitals star player Alexander Ovechkin at the weekend.
Viasat pundit Tero Kainulainen set himself the challenge which he later referenced on Twitter. "I tried not to mention the name of the visitors' captain," he wrote, adding that he had "succeeded in my challenge."
Ovechkin, who many consider is Russia's most famous athlete, scored in the Capital's 6-3 win against the Pittsburgh Penguins and also against the Boston Bruins in another 4-2 victory.
In both games, however, Kainulainen refused to mention him in a "one-man" protest against Russia's military operation in Ukraine and instead referred to Ovechkin with terms such as the "captain of the Capitals," "familiar man" and "gray beard" if not staying completely silent when he had the puck, according to Ilta-Samonat...
Ovechkin is currently facing calls from some hockey fans to be banned for his friendship with President Vladimir Putin, plus demands that he changes his Instagram profile picture which shows him posing with the Russian leader.
ESPN cited unnamed sources that said the Capitals had asked their captain to either change the snap or deactivate his account, which Ovechkin reportedly declined.
In the meantime, however, the 36-year-old continues to break records in ice hockey's most elite championship after having recently surpassed the legendary Jaromir Jagr in the league's all-time goals list to stand in third behind Gordie Howe (801) and Wayne Gretzky (894).
Sign up for our free e-mail list to see future vaticancatholic.com videos and articles.