thenationalpulse.com
July 22, 2020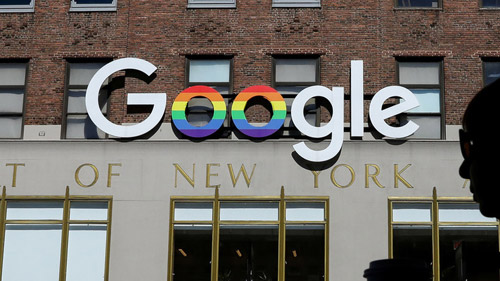 The search engine powerhouse, which lamented President Trump's election in 2016 and published a document entitled "The Good Censor", was – for a period of time – not showing results for sites like The National Pulse, Breitbart, Citizen Free Press, the Daily Caller, Red State, The Bongino Report and more.
The search engine reached out to the National Pulse following publication of this story and insisted that the affects of this "technical issue" were also affecting left wing websites such as DailyKos and OccupyDemocrats.
The issue appears to have been resolved, as of 1:30pm EST.
When a Google user tried to find Breitbart.com for example, the site delivered stories about Breitbart, but not a link to the Breitbart homepage.
Conversely, when searching for the racist New York Times, Google returned a whole suite of options for the user to find the Times homepage, and also browse their sections, and search for keywords.
Google issued an update via its Twitter account which read: "We are aware of an issue with the site: command that may fail to show some or any indexed pages from a website. We are investigating this and any potentially related issues."
Incidents such as these can seriously affect web traffic.
Search results account for around 7 percent of Breitbart's traffic, 8 percent for The Daily Caller, and nearly 25 percent for WarRoom.org.
The news comes on the back of National Pulse editor Raheem Kassam observing a drop in conservative news sites from the platform...
Sign up for our free e-mail list to see future vaticancatholic.com videos and articles.