gloria.tv
February 11, 2020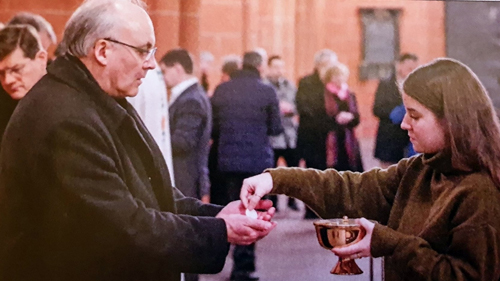 At the January 30 opening Mass of the German Synodal Way, "Conservative" Regensburg Bishop Rudolf Voderholzer was served Holy Communion by a girl.
The February 9 issue of the Konradsblatt, the diocesan newspaper of Freiburg, wrote that it was a "symbol" that during the opening mass the bishops were sitting among the faithful and were served Communion by women.
Sign up for our free e-mail list to see future vaticancatholic.com videos and articles.