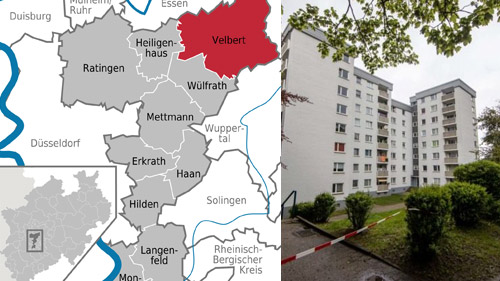 "Residents in a pair of tower blocks in western Germany have been confined to their rooms after one woman who lives there tested positive for the Indian variant of Covid-19, local health officials have said.
Since Sunday, some 189 people have been ordered to quarantine at their residences in Velbert, near Dusseldorf, head of the local health ministry Marcus Kowalczyk told news agency DPA on Tuesday.
So far 19 people have tested positive for Covid-19 from among four families in the two towers, Kowalczyk said.
All residents were tested for the virus on Sunday and Monday, with more results expected in the next 24 hours.
However, there has only been one case of the variant, known as B.1.617, found among the blocks' residents....
Kowalczyk did not specify how long residents would have to remain in quarantine...
The World Health Organization has described the Indian strain as being of 'global concern.'"
Sign up for our free e-mail list to see future vaticancatholic.com videos and articles.