William F. Jasper thenewamerican.com The Bill and Melinda Gates Foundation is taking fire from leaders of Black organizations and human rights advocates for funding and promoting a new form of the controversial contraceptive Depo Provera, particularly aimed at women in Africa and developing countries. Melinda Gates, wife of Microsoft billionaire Bill Gates, recently told the New York Times that she is championing wide distribution of the drug as a result of talking to poor women around the world. But Kwame Fosu, policy director for the Rebecca Project for Human Rights, says Mrs. Gates' claims are "disingenuous" because the women she claims to be helping are not being informed about the dangers involved.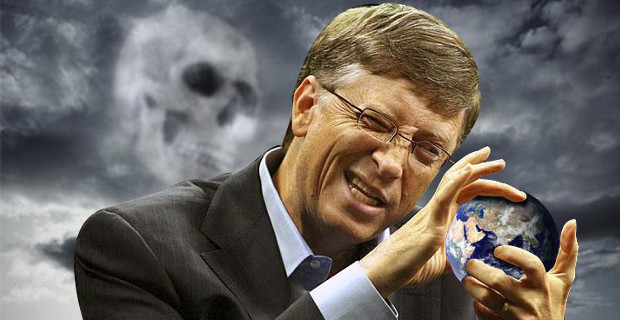 "No African woman would agree to being injected if she had full knowledge of the contraceptives' dangerous side effects," Kwame Fosu told C-FAM, the Catholic Family & Human Rights Institute. "In fact," claimed Fosu, "in countries where women are educated on the harmful complications, Depo Provera use is negligible." "Depo Provera (made by the Pfizer Corporation), the most deadly contraceptive (according to the FDA), is being marketed with malice and forethought at our precious women and girls of African descent world wide," said Dr. Randy Short, a spokesman for the Washington, D.C.-based Rebecca Project for Human Rights, in a scathing statement earlier this year exposing the Gates-Depo Provera scheme. "Many nations have outlawed it, but it continues to be used in the USA, the Caribbean, Oceania, Latin America, and Africa," Dr. Short noted. "The use of Depo Provera," according to Short, "contributes to and in several cases causes life threatening diseases and medical problems: cervical cancer, breast cancer, diabetes, osteoporosis, stroke, heart attack, sterility, miscarriages, HIV/AIDS, Chlamydia, and other STIs/STDs." Dr. Short said further:
In the USA, 84% of the Depo Provera is used by Black women. Wherever there are high rates of HIV/AIDS in Africa, the use of Depo Provera is universal. As recently as 2010, human experimentation on African women was done illegally with Depo Provera in Ghana. The USAID sends more Depo Provera to Africa than any other drug, and the Bill and Melinda Gates foundation recently raised $2.6 billion dollars to buy Depo Provera to be able to "give" it to 100 million African women.
Dr. Short notes that "the Bill and Melinda Gates Foundation got into trouble in Niger with some vaccination project being done on 180,000 African women." "The Gates know that the drug is deadly," says Short. "Mr. Gates' father was an ardent eugenicist." to read more click here: 
thenewamerican.com
Sign up for our free e-mail list to see future vaticancatholic.com videos and articles.