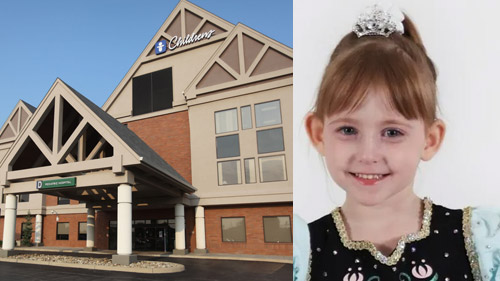 On January 25, at the age of 6, Anastasia Weaver passed away unexpectedly in the Emergency Room of Akron Children's Hospital in Boardman, Ohio, surrounded by her family.
Anastasia's mother, Jessica Day-Weaver, said that her husband, Andrew Weaver, found Anastasia unresponsive around 6 a.m. on Wednesday when he got home.
"This is the hardest post I've ever had to make. This morning at 6 am, Anastasia passed away. Andrew came home and checked on her and she wasn't breathing. I did CPR until the ambulance came then we went to children's [hospital]," Mrs. Day-Weaver wrote on her Facebook account.
Weaver said that after 15 minutes of being taken to Akron Children's Hospital, Anastasia was pronounced dead.
No details have been released on the cause of death...
In a now-private Facebook post, Weaver revealed that she and her twin had received the COVID vaccine.
Sign up for our free e-mail list to see future vaticancatholic.com videos and articles.