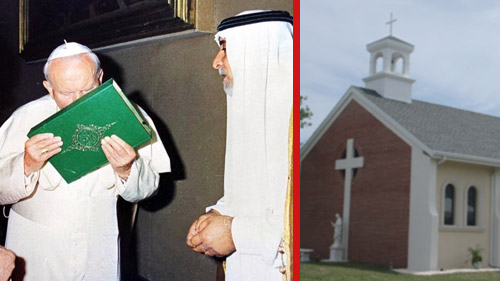 Good evening Brothers,
I was at a Latin mass this evening [April 24, 2022] and the presbyter Christopher Hathaway did a sermon about Divine Mercy and Sr Faustina.
He called John Paul II a pope and saint twice. He said that objections against the Divine Mercy devotion means that hell is simply angry that it will have less souls.
He compared it to the history of the devotion to the Sacred Heart saying that people only object to Divine Mercy because it's new. He also said that the devotion is good for unbaptized Muslims, Pagans, etc. because it gives them a last minute chance at salvation.
At this point, I think you're right. This group is phony/comprised and I've stopped my personal donations to them. They only care about the mass itself without theology.
I just wanted to share this with you since I walked out after that speech.
Sincerely,
Timothy
That's very interesting.  People should not attend or support the FSSP.
Sign up for our free e-mail list to see future vaticancatholic.com videos and articles.