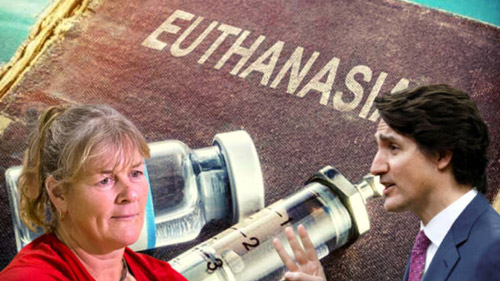 A paraplegic former member of the Canadian military shocked MPs on Thursday by testifying that the Department of Veterans Affairs offered her, in writing, the opportunity for a medically assisted death — and even offered to provide the equipment.
Retired corporal Christine Gauthier, who competed for Canada at the 2016 Rio de Janeiro Paralympics and the Invictus Games that same year, spoke before the House of Commons veterans committee and agreed to provide a copy of the letter.
"With respect to me, I have a letter in my file, because I had to face that as well," said Gauthier, referring to the debate about veterans being offered the option of medical assistance in dying (MAID).
"I have a letter saying that if you're so desperate, madam, we can offer you MAID, medical assistance in dying," said Gauthier who first injured her back in a training accident in 1989.
Testifying in French, she said she has been fighting for a home wheelchair ramp for five years and expressed her concerns about the assisted dying offer in a recent letter to Prime Minister Justin Trudeau.
"I sent a letter to Prime Minister Trudeau and that they [Veterans Affairs] offered me MAID and would supply equipment," said Gauthier.
Sign up for our free e-mail list to see future vaticancatholic.com videos and articles.