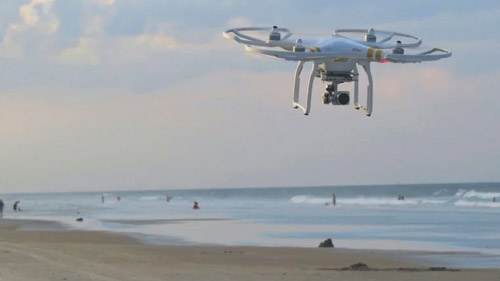 "Italian officials want a drone to fly around and measure the temperatures of people relaxing on a beach near Rome in order to track Covid-19 and prevent health emergencies.
The 'medical' drone was scheduled to patrol the beaches of Ostia, a suburb of Rome, on Saturday and Sunday, but the experiment was postponed due to a bad weather forecast.
According to local health officials, the drone would 'automatically' measure temperatures while hovering at least 25m above the water and staying at least 30m away from people...
'When the drone detects a person with a fever, it identifies them and alerts the medical surveillance team,' the officials said, as quoted by Italian media. 'Doctors then arrive at the site for investigation, which can lead to a Covid-19 test.'"
Sign up for our free e-mail list to see future vaticancatholic.com videos and articles.