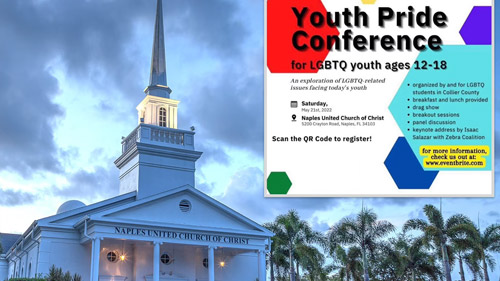 "A church in Naples, Florida, will host a 'youth pride conference' next week for children ages 12 to 18 that will include a drag show and a presentation on political activism.
Billed as 'an exploration of LGBTQ-related issues facing today's youth,' the free one-day event, organized by a local chapter of the gay and transgender activist organization GLSEN, will take place on May 21 at Naples United Church of Christ.
The program for the conference includes a drag show 'from some of our local drag queens,' several presentations on mental health issues for gay and transgender individuals, a presentation on 'sexuality and science' by an evolutionary biologist, a presentation on 'inclusive sex education' by a representative from Planned Parenthood, and a presentation on political activism and advocacy."
Sign up for our free e-mail list to see future vaticancatholic.com videos and articles.