foxnews.com
May 13, 2020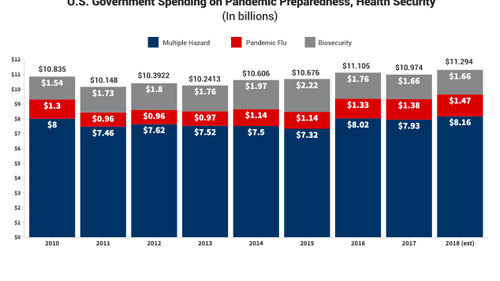 Over the past decade, the U.S. government spent nearly $100 billion on preparation for major health crises including pandemics, according to a 2018 paper on such funding -- though the coronavirus outbreak still had Washington and states across the country scrambling to muster supplies and respond when it hit.
Numbers from a paper in the academic journal "Health Security" released in late 2018 indicate that the government spent between $10 billion and $12 billion each year from 2010 to 2018 across several agencies on programs that contribute to "biosecurity," the management of "pandemic influenza and emerging infectious diseases," and "multiple-hazard and general preparedness" programs that assist in readiness for and response to different types of health threats, including diseases like the coronavirus.
Sign up for our free e-mail list to see future vaticancatholic.com videos and articles.