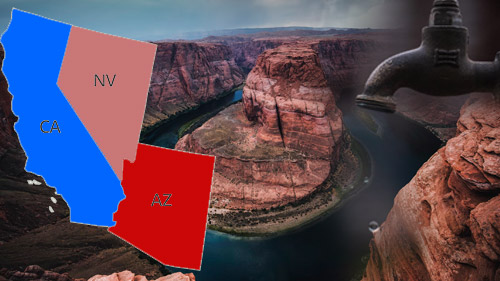 The Feds have drastically cut Arizona's water supply, allegedly due to a drought impacting the Colorado River.  "The bureau will withhold about 21 percent of Arizona's yearly water allocation next year, as well as 8 percent of Nevada's."  However, "California will not see its allocation affected..." (Zack Budryk, Feds cut Colorado River allocation to Arizona, Nevada as talks fail, The Hill, Aug. 16, 2022)
Arizona is making significant moves to outlaw vote fraud, ensure more freedom, and stifle globalist tyranny.  Thus, it's no surprise that the Feds would punish Arizona in this way (penalizing Arizona almost three times as much as Nevada), while not cutting any water to California, which is firmly under the control of communists and whores for the globalists. 
Sign up for our free e-mail list to see future vaticancatholic.com videos and articles.