"An email obtained through a freedom of information request revealed that an FDA representative wanted Google to remove a video posted on YouTube about a potential treatment for COVID-19. The FDA attempted to hide the communication; journalist Alex Berenson obtained the email by chance.
According to the email, sent on April 30, the FDA's director of social media Brad Kimberly told Google lobbyist Jan Fowler Antonaros that the agency wanted YouTube to remove the video, which was promoting a new treatment for COVID-19.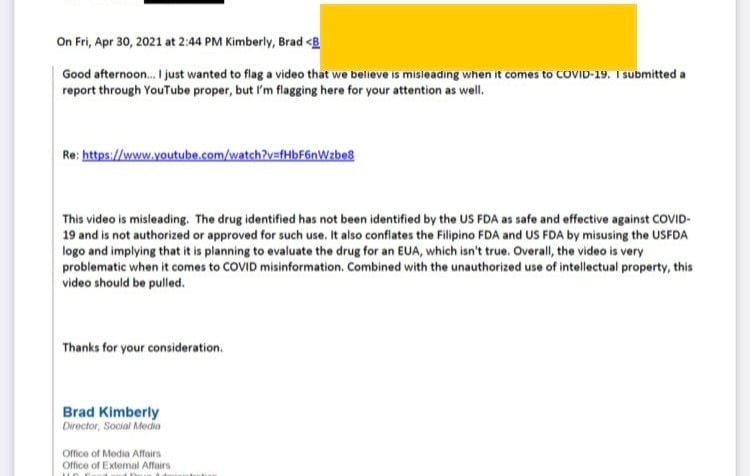 'Overall the video is very problematic when it comes to COVID misinformation,' Kimberly wrote. 'This video should be pulled.'
YouTube refused to remove the video, initially. However, the video is no longer available.
It is not clear how often the FDA makes such content removal requests to social media companies."
Sign up for our free e-mail list to see future vaticancatholic.com videos and articles.