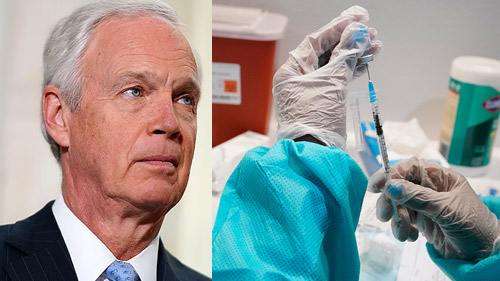 The Food and Drug Administration (FDA) never actually approved the Pfizer-BioNTech vaccine currently available in the United States, Republican U.S. Sen. Ron Johnson of Wisconsin told Fox News host Tucker Carlson this week.
"These mandates are driven by the bait and switch of the FDA that we now have an approved vaccine. We do not have an approved vaccine in America," Johnson said Monday on Tucker Carlson Tonight...
"There is no doubt that the FDA's action will lead to more vaccine mandates and increased pressure on those currently choosing not to get vaccinated," Sen. Johnson stated in his letter to FDA chief Janet Woodcock, dated August 26.
Sign up for our free e-mail list to see future vaticancatholic.com videos and articles.