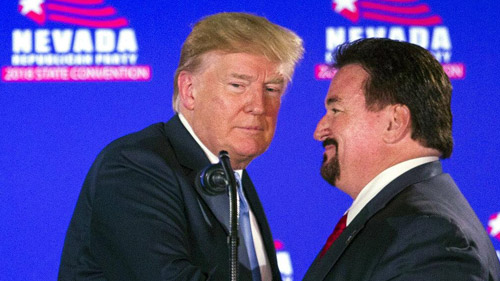 "The FBI has seized the cell phone of Nevada Republican Party Chairman Michael McDonald, according to a local news report.
Local Nevada CBS station KLAS reported that sources close to the situation said warrant served to McDonald was related to the bureau's ongoing investigation into former President Trump attempted to persuade states in 2020 to submit alternate slates of electors, in an alleged attempt to change the outcome of the presidential race that he lost.
Just the News on Thursday attempted by email to reach McDonald's office to confirm the report. The office had not responded before this story was posted.
FBI agents were unable to locate state party Secretary James DeGraffenreid, who was named in a separate search warrant related to the investigation, according to the news report."
Sign up for our free e-mail list to see future vaticancatholic.com videos and articles.