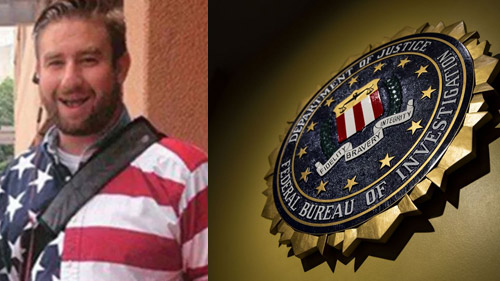 The FBI is asking a federal court to reverse its order that demanded the bureau to disclose information from a laptop belonging to Seth Rich. If the judge refuses, the FBI has asked for a delay of 66 years. Rich was working as a staffer for the Democratic National Committee when he was shot and killed on a Washington D.C. street in 2016. No arrests have ever been made in connection with the Rich killing.
U.S. District Judge Amos Mazzant, an Obama appointee, ruled in September that the bureau must hand over information from the computer to Brian Huddleston, who filed a Freedom of Information Act (FOIA) request for the information...
If Judge Mazzant opts to uphold the order, the FBI is asking for a whopping 67 years to process and disclose information from the laptop. "If the court overrules the FBI's motion, the FBI wants to produce records at a rate of 500 pages per month. At that rate, it will take almost 67 years just to produce the documents, never mind the images and other files," Ty Clevenger, a lawyer representing Huddleston, told The Epoch Times in an email.
"After dealing with the FBI for five years, I now assume that the FBI is lying to me unless and until it proves otherwise. The FBI is desperately trying to hide records about Seth Rich, and that begs the question of why."
WikiLeaks founder Julian Assange has suggested Rich leaked Democratic National Committee (DNC) files to WikiLeaks. This has been denied by former FBI Director and Special Counsel Robert Mueller, who blamed the leak on Russian hackers.
Sign up for our free e-mail list to see future vaticancatholic.com videos and articles.