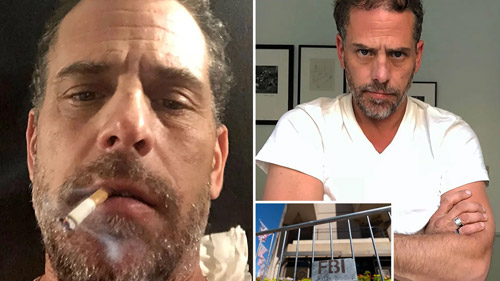 A pair of FBI agents tasked with pressuring Meta to suppress the Hunter Biden laptop story leading up to the 2020 election were donors to the Democrat Party, according to government records.
Meta CEO Mark Zuckerberg admitted on Joe Rogan's podcast in August that the FBI approached Facebook just before the Hunter Biden laptop story dropped to be on the lookout for "Russian misinformation."...
An amended lawsuit from Oct. 6 filed by Missouri and Louisiana Attorneys General Eric Schmitt and Jeff Landry revealed that Laura Dehmlow and Elvis Chan were the FBI officials "involved in the communications between the FBI and Meta that led to Facebook's suppression of the Hunter Biden laptop story."
Dehmlow serves as the unit chief for the FBI's Foreign Influence Task Force (FITF), while Chan heads the FBI's San Francisco cyber division.
Campaign records from the Federal Election Commission reveal that Dehmlow and Chan donated to the Democrat Party before the 2020 election...
These revelations further confirm that the FBI interfered in the 2020 election by deploying biased Democrat operatives to ensure that the Hunter Biden story would not damage Joe Biden's presidential campaign.
After all, FBI whistleblowers revealed to Republican lawmakers last month that Timothy Thibault, the former FBI assistant special agent in charge of the Washington Field Office who left the bureau in August, shut down a line of inquiry into Hunter in October 2020 despite some of the details being known to be true at the time.
Sign up for our free e-mail list to see future vaticancatholic.com videos and articles.