infowars.com
February 25, 2021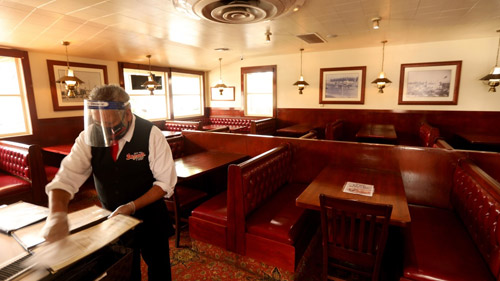 "Dr. Anthony Fauci declared that life won't get any better for you even if you get vaccinated.
During a virtual White House coronavirus task force press briefing on Monday, Fauci was asked if Americans can expect improvements in the way they live their lives if they receive the COVID-19 vaccination.
'There's a lot of conversation about how you need to keep doing the same things even after you get vaccinated — you know, like wearing a mask, not seeing your family, things like that. Do you think that's preventing people from being more enthusiastic about getting vaccines? And may we see that change in the future?' asked L.A. Times reporter Chris Megerian.
Fauci said that given the 'relative percentage' of people who won't get vaccinated, it's still unsafe for vaccinated people to enjoy any freedoms from the COVID restrictions.
'So there are things, even if you're vaccinated, that you're not going to be able to do in society: for example, indoor dining, theaters, places where people congregate,' Fauci said...
However, moments after Fauci made those comments, CDC Director Dr. Rochelle Walensky touted that once you've taken both doses of the vaccine, 'there is no longer a need to quarantine.'...
Interestingly, Israel's government is issuing 'green passes' to vaccinated citizens, 'allowing' them access to public services like gyms, bars, restaurants, hotels, and churches, revealing that COVID vaccination requirements have created a 'new privileged tier in society,' according to The Guardian."
Sign up for our free e-mail list to see future vaticancatholic.com videos and articles.