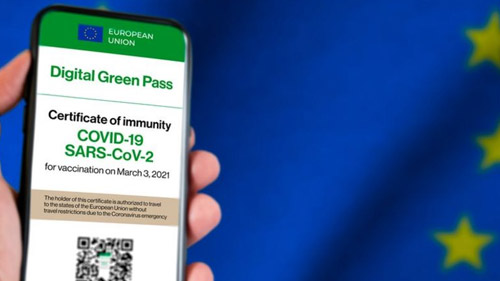 "The unelected bureaucrat governors of the EU in the European Commission have proposed keeping the bloc's COVID vaccine passport system in place for another entire year, despite the fact that many member countries are ramping down restrictions.
In a notice on its website, the Commission states 'Today the European Commission is proposing to extend the EU Digital COVID Certificate by a year, until 30 June 2023.'
It continues, 'The COVID-19 virus continues to be prevalent in Europe and at this stage it is not possible to determine the impact of a possible increase in infections in the second half of 2022 or of the emergence of new variants.'
'Extending the Regulation will ensure that travellers can continue using their EU Digital COVID Certificate when travelling in the EU where Member States maintain certain public health measures,' the statements adds.
It continues, 'The Commission is adopting the proposal today to make sure the European Parliament and the Council can conclude the legislative procedure in time before the current Regulation expires.'"
Sign up for our free e-mail list to see future vaticancatholic.com videos and articles.