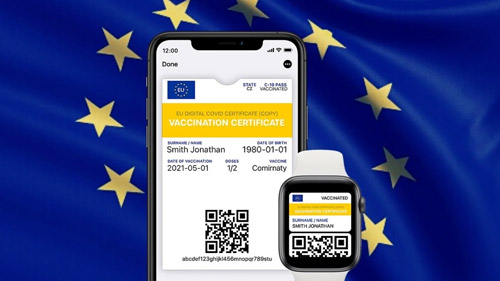 "The European Union is considering adding a nine-month expiration period to its vaccine passport.
The argument for the expiration date is that the vaccines' effectiveness reduces with time and so a passport to participate in society can only last nine months since the last shot.
On Thursday, the European Commission, the executive arm of the EU, proposed the updates to the vaccine certification program, including an expiration date.
The recommendations did not account for booster shots. However, the commission said that 'it can reasonably be expected that protection from booster vaccinations may last longer than that resulting from the primary vaccination series.' The proposed policy updates will be officially announced next week and might include guidance for booster shots.
On Wednesday, the European CDC said that all adults should receive booster shots.
The proposed updates to the vaccine certification also included travel restriction guidelines."
Sign up for our free e-mail list to see future vaticancatholic.com videos and articles.